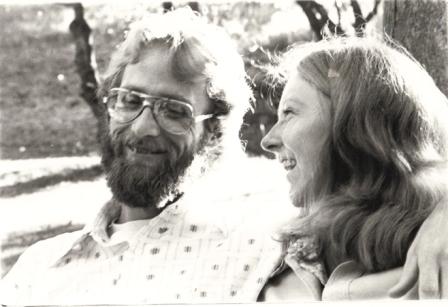 Murray's Blog 2019
Occasional reflections on the Journey...
January 13, 2019
How then shall we Live?
When I was young I remember arguing for a wise stewardship of time:
"If you knew you would die tomorrow, how would you live today?" I asked. "If your time to die were extended by a week or month, how would you live differently during that short time?

Why not then live that same kind of "different" if your life is extended 50 years or 75? Because the day will come when death is only 24 hours away. The same way to live for what is ultimately important remain, regardless of how close you and I are to that last day."
Today I turn 70. My view of the stewardship of time hasn't changed since I argued the implications of the brevity to life to collage friends in the 1960's. Not out of a fear of death but out of a desire for the fulfillment of the gift of God and the promise of life, in particular the life of eternity which has already begun in Christ Jesus.
July 5, 2019
An Indian friend, working among the poor and vulnerable, asks an important question to us all, "Khamosh Kyu?" (Why Silent?) in the face of men demonstrating lack of respect for women?


Why remain silent indeed? What other areas come to mind where you've tended to remain silent when courage is required to speak up?

Some in our society speak up for causes which in fact are self-centered and contribute to the decay of society. How much more vigorous should we not be in the defense of virtue? How much more vigorous in the defense of minorities, the weak, the unborn, those without social power?