Ezekiel: A Message of Hope
Devotions from the prophet Ezekiel written to mobilize prayer for Europe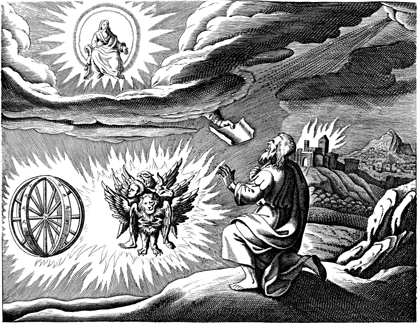 Signs of Hope - Ezekiel 20:39-44
I will show myself holy among you in the sight of the nations. (v.44)
A miracle is happening in Amsterdam's infamous Red Light District. Mayor Job Cohen is buying up half of the district's sex shops and brothels, replacing then with galleries, boutiques, and low-cost housing. Several other Dutch cities are following suit. Holland has long been known for its liberalism. Tourists looking for coffee may find themselves in a marijuana "cafe" instead. Legalized prostitution has fueled human trafficking, luring girls from Eastern Europe, Africa, and Asia.
The district has been the focus of ministry and prayer. The Salvation Army, YWAM and many others make their home there. An international fellowship, God's Embassy, in a strategy conceived in prayer, sends men out in pairs to stand at each of the eleven entrances to the district. Making an archway of red flags, the men silently pray for all who enter the district, passing under their flags. It is impossible to get into the district without passing under the red flags, symbols of the blood of Christ. It seems the prayers of many have prevailed at last.
There is more evidence that God is moving among the Dutch. A vigorous church planting movement is underway in Amsterdam. Perhaps the Netherlands will become renowned as a place where Jesus Christ is honoured, and society transformed, as the Lord works through those who faithfully pray and serve.
Prayer: Thank you Father for those who take risks to serve the "least of these" and take a stand against those who would exploit them. May your truth and grace spread throughout the nations, and may people come to know you as God and Father once more.