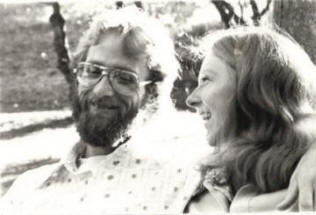 Church Planting
Multiplying Communities of Disciples who follow Jesus in the Real World
Our desire is to follow Jesus ultimately to see a healing gathering of Christ-followers within practical, cultural and relational distance of every person, touching every neighbourhood with Christ's saving power, love, care and truth - that "the earth will be filled with the knowledge of the glory of the Lord, as the waters cover the sea (Habakkuk 2:14)."
Where is the Church Growing or Declining?
The good news is evangelical Christianity is generally growing a little more rapidly than world population. The bad news is that when liberal and traditional denominations are factored in Christianity as a whole has remained at about 1/3 of world population.
Beginning Your First Disciple-Making Community:
Understanding Church Planting Movements:
Perspective on the Global Task:
The Past: click here for a very encouraging historical perspective. Or here for global evangelical growth 2005-2010.
Today: (click on either of these images to enlarge)

Each dot represents evangelical presence.

Next Steps: please read Seven Million Churches to Go - Jim Montgomery
Comparative Global Needs for Church Planting:

To download a static version of the above interactive map, click on this thumbnail:

Global and regional maps: in PowerPoint or PDF

By Country: in Excel including

% evangelical & evangelical growth rate

% Christian & Christian growth rate

unreached people groups

number of Christian congregations

church-to-population ratios (showing comparative priorities for church planting)

number of new churches needed to bring church-to-population ratio to 1:1000

Christian, Evangelical and Muslim distribution and trends (PowerPoint).

Other Studies: Todd Johnson - "Christianity in Global Context: Trends and Statistics" (PDF)
Discipling a Whole Nation"(DAWN) Strategies
(Also known as "Saturation Church Planting" (SCP) or "National Initiative")
A national initiative is not an event but a process in which the majority of the body of Christ (leaders of denominations and missions) come together for the purpose of seeing the whole nation saturated with churches in all its geographic and ethnic and cultural spaces for the sake of completing the Great Commission.
Practical steps to engage a 'whole city, region or nation'...
by Dr. Montgomery:
It's a DAWN Strategy, If... - Dr. James Montgomery (PDF)

In a Word - What is DAWN? - Dr. James Montgomery (PDF)

13 Steps to Saturation Church Planting - Dr. James Montgomery (PDF)

Fire in the Philippines - Dr. James Montgomery (PDF)

The Discipling of a Nation - Dr. James Montgomery (PDF)

Seven Million Churches to Go - Dr. James Montgomery (text only or full scan)

Then the End Will Come - Dr. James Montgomery (PDF)

by other practitioners:

The DAWN Research Handbook - Roy Wingerd (PDF)

Contributions to a Canadian Experiment - Murray Moerman

Mobilizing Movements: Leadership Insights for Discipling Whole Nations - Murray Moerman
Leadership involves learning to develop teams
For links to other church planting sites, please click here.


Get Acrobat Reader from Adobe.com