Ezekiel: A Message of Hope
Devotions from the prophet Ezekiel written to mobilize prayer for Europe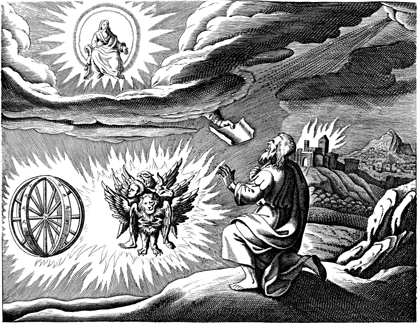 A Ministry of Reconciliation - Ezekiel 11:14-25
I will give them an undivided heart and put a new spirit in them. (v. 19)
King Juan Carlos, visiting a synagogue in 1992, was strongly urged to express an apology for the expulsion of the Jews and the Spanish Inquisition. He responded: "In that case I might as well go around the whole world to apologize for all of our history." Spain was not alone in her rejection of the Jews. The abuses in Germany and Russia in the 20th Century are still seared in our memories. The Crusades too have blighted the soul of Christianity and fuel Muslim hatred to this day.
Ancient and modern wounds of injustice and pride continue the cycle of broken relationships. Pastor Tim Keller reminds us: "When people have done injustice in the name of Christ they are not being true to the spirit of the one who died as a victim of injustice and who called for the forgiveness of his enemies."
In 1999, the 900th anniversary of Jerusalem's "liberation" by the Crusaders, over four hundred Christians from thirty-three nations gathered to apologise for wrongs done in the name of Jesus. A Muslim cleric responded, "Peace will come to this part of the world through people like you." Our sincere confession of our own sin and the sins of God's people gives us integrity as ambassadors of reconciliation, and brings authenticity to our message of hope.
Prayer: Lord, make me an instrument of your peace. Show me how I might serve you in a ministry of reconciliation for individuals and my community.