Ezekiel: A Message of Hope
Devotions from the prophet Ezekiel written to mobilize prayer for Europe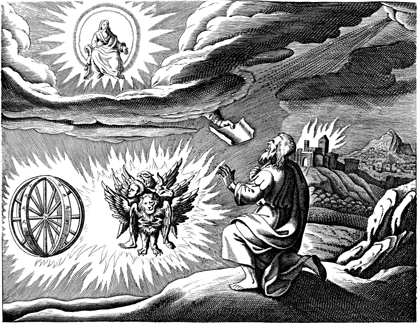 Get in the River! - Ezekiel 47:1-12

Their fruit will serve for food and their leaves for healing. (v. 14)

Ezekiel sees a future day, when the temple is rebuilt, and the Lord King over his people. With Jesus' coming, Ezekiel's vision has become reality. Jesus reigns in heaven and is with us on earth. At his bidding, his Spirit flows like a mighty river throughout the world.

Wherever this river flows it brings life. Swarms of creatures live in its transforming wake. Everbearing fruit trees thrive on its banks. This is a river of life, and we are invited to go swimming! We can sit on the bank and watch it flow by, stick in a toe and check the temperature, or dive in, letting the water carry us.

If we will surrender to the Spirit of Christ, he will transform us. We will not only find healing, but also become healing agents. He will make us fishermen. In a river filled with fish, we are invited to spread our nets - the fishing is good! The Lord brings life to all who seek him.

In a time of despair, God sends a message of hope. He has not forgotten his people, nor has he abandoned them. In times of suffering, he promises healing. In times of loss, he points to opportunities yet to come. He has plans for us, "plans for good and not for evil, to give hope and a future." Put your trust in him.

Prayer: Jesus, fill me with your Spirit today. Overcome my fears. Help me live in the fullness of life you have promised.