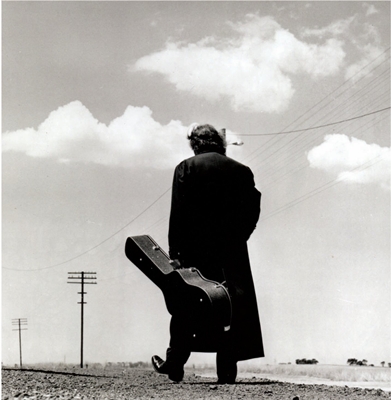 The Gospel According to Johnny Cash
Download all files in zip folder formatted for MP3 or WMA or you can 'right-click' a linked song below, choosing 'save as'.
I appreciate Johnny Cash's music because it reflects his pilgrimage through through life without pretence or spin - honest, direct - knowing both the pain of sin and grace of redemption. More....
Many of the themes of one found by Christ - knowing one's need of Him, yet not finding the way easy - can be found in Johnny Cash's music...perhaps you can identify. What in his music resonates with your spiritual journey?
Sin: The Beast in Me is about the power that influences each of us which we seek to overcome but find ourselves, in our own strength, to be unable to tame. Paul speaks of this struggle in Romans 7. (WMA)
Guilt & Shame: I Hung my Head speaks of the inescapable burden of the consequences of sin experienced by us all because sin is first and ultimately a violation of God's holiness. Romans 1 and 2 speak of our need to cease justifying ourselves and agree with God in this regard. (WMA)
Grace: Then we find (or are found by) Redemption. This is nothing we could do on our own. We can only receive God's gift with humility and gratitude. (WMA)
Adjusting to the Kingdom: Coming to Christ is almost like waking in the morning or 'coming to' into another realm (which is what the Kingdom of God is) and the adjustment can be like a solder coming home - Like a Soldier after the War. (WMA)
Relating to Church: In the introduction to "Oh, bury me not..." Johnny Cash expresses greater natural connection with God's creation than with the stained glass windows of the institutional church. (WMA)
Resolution: Following Christ leads to becoming a person of truth and principle, no longer blown by the winds of popular preference. For every man and woman comes a time to say I won't back down. (WMV or MP4)
Hope: Whatever befalls in this life, hardship or persecution, the follower of Christ finds in the Master unquenchable hope and knows beyond a doubt when facing death, We'll Meet Again. (WMA)
Judgment: Johnny Cash wrote many songs and recorded more, sometimes with little preparation. Yet he said he invested more time in When the Man Comes Around then any other because of it's eternal importance. (WMA)
Invitation: There's a place where there's no 'eye for an eye' and 'no tooth for a tooth,' where there's room for the forsaken Down there by the train if you come on time. (WMA)

Paul writes in 2 Corinthians 6:

"As co-operators with God himself we beg you then not to fail grasping the grace of God. For God's word is - 'In an acceptable time I have heard you, and in the day of salvation I have helped you'. Now is the "acceptable time", and this very day is the "day of salvation".